All About
---
The founder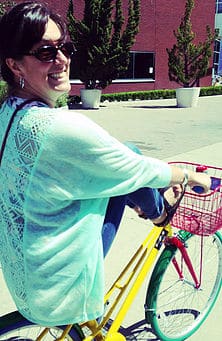 Welcome! I'm Dominique Fraser.
Founder, CEO and passionate organizer.
My goal is to help you raise the most funds possible by providing the simplest, easiest to use, 'out of the box' fundraising solution available.
I'm a wife and mother of two, very active kids who've been around the fundraising block for over a decade. I know how frustrating it is to organize a fundraiser and what it is like to have to go around with catalogs, paper order forms, Ziploc bags for cash and cheques, to try to sell over-priced, undervalued items from nowhere near around here. It's timely, it's annoying, it's stressful and it's a very outdated and inefficient way to raise funds.
In short, the whole process was a pain in the rear end. I wondered

"Why aren't we selling local products and why isn't this process simpler, easier and available online?"
Born and raised in Montreal, (je suis fière d'être francophone!)
I heard the call of the mountains in 1995 and Calgary has been my beloved home ever since. In 2012, after one particularly
lackluster
fundraising campaign, I thought to myself  "Why aren't we selling local products and why isn't this process simpler, easier and above all online?"
With passion, vision and a laptop, I set out to re-invent fundraising. I set out to create Calgary's first out-of-the-box fundraising system, TeamFund. My mission is simple: help reduces the amount of time you spend fundraising, reduce the number of errors made by paper processing, and work side-by-side with you to help raise the most money possible.

I've created a world-class, web-based platform where you can do just that: access great, local products and raise funds for them online.
I work hard and love to travel. I'm never far from my computer and work around the clock to get the job done. Working from Melbourne, Australia, 2014. I know you're busy. By automating and streamlining the entire process I'm here to make your life easier. From building my own prototype website showcasing two vendors, to our proprietary Software as a Service model with 15 vendors (and growing), I have worked closely with teams, organizations and schools from the get-go to find out what works best for you and deliver it seamlessly.
I believe you deserve the biggest bang for your fundraising buck. That's why I continue to work hard to find the best vendors – local companies with great reputations and easy-to-sell, consumable products – who offer the best profits. Not only does that help you sell more, supporting local just makes sense. It's the #1 feature our users love, it keeps us sustainable and keeps jobs close to home. Win-win-win-win. I'm very proud of that!
Watch our 1 minute video explainer to see just what TeamFund is all about!
I'm known in the fundraising industry to deliver exceptional customer service and unparalleled support. That's because my team and I care deeply about helping you achieve your goals and are committed not only to getting you results, but making raising funds irresistibly easy. Learn more about my team here.
"I envision a fundraising landscape where volunteers and kids have fun raising money to help them go further."
Through my help-guides, process sheets and social media tips you'll discover practical tips and tricks that have worked for other fundraising volunteers, as well as tried and true methods of running a successful campaign. Whenever I discover a new and exciting vendor I think you should know about my newsletter subscribers get the inside scoop!
Expect great things from us. In 2015 we helped raise over 100K and have big visions for 2016. With plans cooking to expand to other cities (then nationally in the next few years) we are just getting started!
Professional Bio
Dominique is the go-to fundraising expert after 10 years of being a fundraising soccer mom. She knows the ropes having filled the shoes of seller, supporter and organizer countless times. Now, as Founder and CEO of TeamFund, Alberta's #1 fundraising tool, Dominique has single-handedly grown TeamFund from idea to 1M + in sales in under 3 years. Featured as the Calgary Herald's Start-Up of the week in November 2014, she has taken her passion for organization, technology, data and people and revolutionized how teams, schools and organizations fundraise. A foodie and world traveller who has spent a lot of quality time off the beaten path, she has translated her love for adventure, trust in her instincts and plain ole 'never give up' attitude to success in the business world.
The Team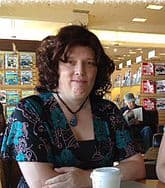 Michelle Shaw
Technology
Michelle started tinkering with computers in the early days of the desktop computer, and went on to a career in the field after finishing a Computer Science degree. She brings with her over two decades of technology expertise to TeamFund. Her background includes enterprise scale applications, critical infrastructure control systems and tools integration across organizations.
Since starting with TeamFund in the fall of 2013 she has helped solve a series of technology / business process integration issues. Michelle continues to be an integral part of TeamFund's rapidly evolving business processes from a start-up SaaS company to developing the plans to support our next stage of evolution.
Crystal Milne
Administration
Crystal has dedicated her career to details. Successful in IT change management and process development positions in the oil and gas sector, Crystal reinvented her life/work/family balance in 2013 as Owner of CM Management – a virtual assistant agency specializing in bookkeeping and administrative support. A Sociology graduate at Bishop's University (B.A., Honours), Crystal thrives in both project leadership and support roles.
A seasoned organizer and fundraising veteran, Crystal has brought her passion for organization and attention to detail to TeamFund since May 2016. From her dedication to daily tasks, to the development of new reporting processes, to her strong work ethic, Crystal is a valued asset. She applies the same energy she has for her work to her top priority: raising her 3 amazing children, as well as to her role as co-founder of Bonavista Cares, a not-for-profit making a positive impact in the community for those in need.
It is with great sadness to say goodbye to the youngest team member Max Koenig on February 12th, 2018.
Max was a one of a kind guy with a caring heart and great coding skills.
May your heart and soul Rest In Peace. Love and Light.